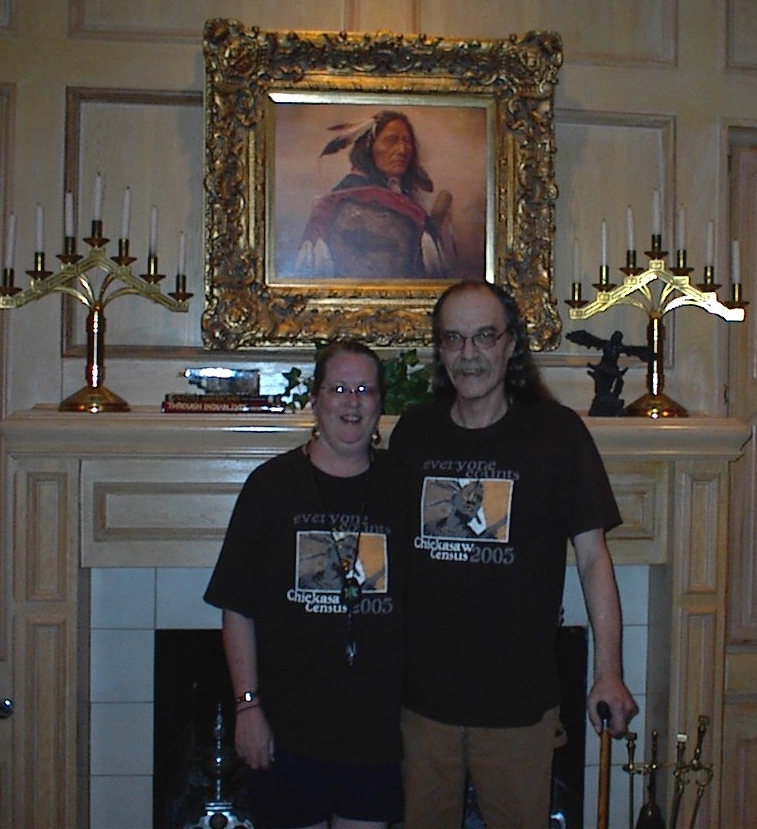 Dear Friends & Listeners of Jack 'daWabbit' Imsdahl,
I can't tell you how much the emails, phone calls, cards, kinds words written in the Tribute to Jack on the OnComputers Web Site and especially your thoughts and prayers have meant to me these past few weeks. I am sure it has been a whirlwind of emotions for all of you because it sure has been for me. At the beginning of July, when they told Jack he had about 6 months to live, we both looked at each other. We knew he didn't have that much time. The disease was progressing too fast. We didn't know, however, that we only had three weeks. Within 3 days of being home on Hospice, he became so ill that I was caring for him around the clock. They started having a Nurse come at night to allow me some rest... Hospice took great care of Jack. He passed at 2:30 in the morning of Sunday, July 20th, 2008. I was right by his side. After his passing, he looked so peaceful that it made that part of it just a little bit easier. I was grateful. I will carry that peace with me through this most difficult journey I am embarking on. I share this with you now so that maybe it will help you if and when you need it.
Jack had written me a letter some time ago with his wishes and as our Tradition, we will have a period of mourning followed by a "Wiping Off" Ceremony, Feed & Gathering of Family & Friends. The period of mourning will be 3 months, and no, that does not mean the grieving process is over and we're through missing Jack... it's symbolic. The "Wiping Off" is the wiping off of tears. It will be a short Ceremony and again it doesn't mean we won't cry for the loss of Jack ever again, but as Jack wrote in his letter, "This is the beginning of a new life and we need to wipe our tears away and look forward to the future". The Feed is another term for "Feed the People". It was an important "rule" in our Family that no one leave our home hungry. So if you come, you will leave with a full belly of Buffalo with all the trimmings. The Gathering of Family & Friends is a sophisticated way of saying a PARTY! And that's what Jack wanted more than anything. He wanted his Family and Friends to gather, eat and sit around listening to his favorite (obscure Rock & Roll) music and party... celebrate life! All of this will take place on October 25, 2008 at our home in Fort Worth, TX. If you are interested in coming, please feel free to contact me for direction at jayna@oncomputers.info I do recommend staying in the Fort Worth area Hotels instead of Dallas... might be a little less expensive. There are Hotel/Motels in the White Settlement area (like Best Western, one exit from mine) that do have high speed Internet Access that you could even do the show from on Sunday... what fun!
Many of you have asked if you could send monetary contributions to help in any way. I can't tell you how much I appreciate your kindness. I've spoken to Joe and the others and we came up with a Donation Fund in Memory of Jack to help encumber some of the cost of the Party and more importantly my trip to South Dakota that I will be taking a few days after the Gathering. Jack had requested his ashes be taken to the Badlands of South Dakota where he felt the most connected to the Mother Earth. Nothing would make me happier than to fulfill this wish for him. Joe has been kind enough to set up a PayPal account in order to donate. Thanks Joe. Please click here if you wish to donate.
I'll wrap this up by saying to each of you that your friendship, whether it was in passing with an occasional computer question or problem, which Jack loved to solve, or a close, personal relationship, meant the world to Jack. He cared deeply for the Radio Show and all the Hosts... he considered each of you his dearest Friends. He loved the relationships he formed in the Chat Room and watching it grow on Sundays. We both loved going to the Geek Meets we got to go to. I always said that Jack was in his element when he was at Geek Meet or in his 'computer room' at home. That's where he was the most comfortable. I have set up his room as my place to go and be close to the things that he loved. When you come in October, you will be able to go in to his room and see the place where he did the Radio Show every Sunday and the things that were important to him. Many people have Funerals, but Jack didn't want that. Hopefully this will be a way of closure for those of you that need it most. I know Jack meant so much to many of you because you meant so much to Jack.
Again, thank you all for your support during this time. It means the world to me. Know too that I send my thoughts and prayers to each of you every day because I know this isn't easy for any of us. We will all miss Jack.
Blessings,
Jayna Otter